4 Best AI Sports Betting Prediction Software (2023)
AI-powered sports betting software for football predictions and enhanced decision-making is already present and will be the future of profitable sports betting.
Best AI sports betting software – AI prediction software
In this article, you will get an insight into the present and future of AI sports betting.
I will highlight the potential of machine learning in sports betting to aid betting decisions.
You can also find out more about two leading AI football prediction software.
I used both, which are based on distinct approaches, with a strong focus on analyzing historical data with the help of AI.
Within this guide, you'll find valuable information about:
AI betting tools are driven by stats and historical data
Sports prediction AI software that has been successfully tested
And an exploration of how AI sports prediction tools operate.
1. RebelBetting – Odds scanner AI for sports betting
At the moment, odds comparison with the help of AI betting tools is the best approach to gaining an advantage against bookies.
Proven football betting strategies such as sure betting or value betting are the best strategies to beat the bookies in the long run.
For these strategies, RebelBetting reigns as the leading AI tool for sports betting.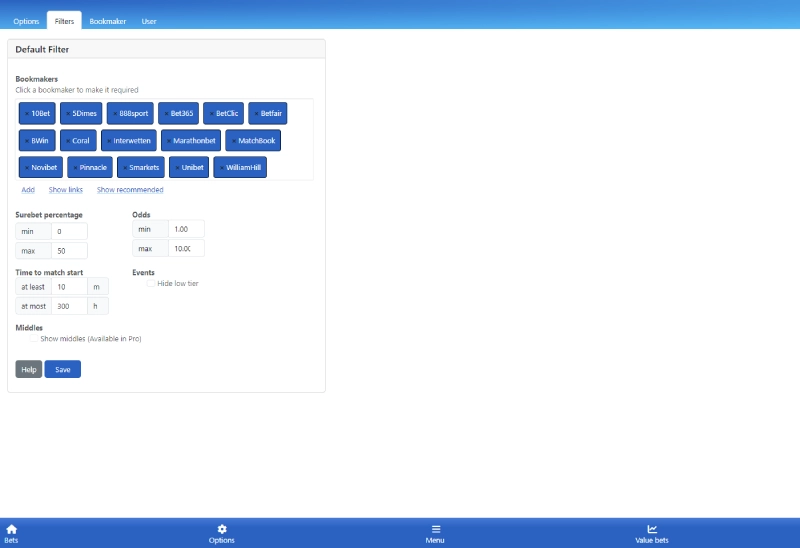 Its key strengths lie in identifying overpriced outcomes and guiding beginners in making their first steps without major mistakes.
In my comprehensive Rebelbetting review, I share personal experiences with the software and some useful tips.
RebelBetting shines as an AI prediction software when its users choose to use their value betting software.
The best thing about this service is the possibility of trying each of its services with the 2-week free trial.
Need more info? Check my RebelBetting Review.
2. Zcode System – AI football prediction software
ZCode System, established in 1999, stands as one of the earliest and most advanced football betting prediction services with a big community.
It has seamlessly incorporated AI technology to deliver superior and more precise predictions.
Leveraging a vast historical database of football matches, ZCode's AI became one of the top sites to predict football matches correctly.
It updates the database daily with data from tens of thousands of football events each year.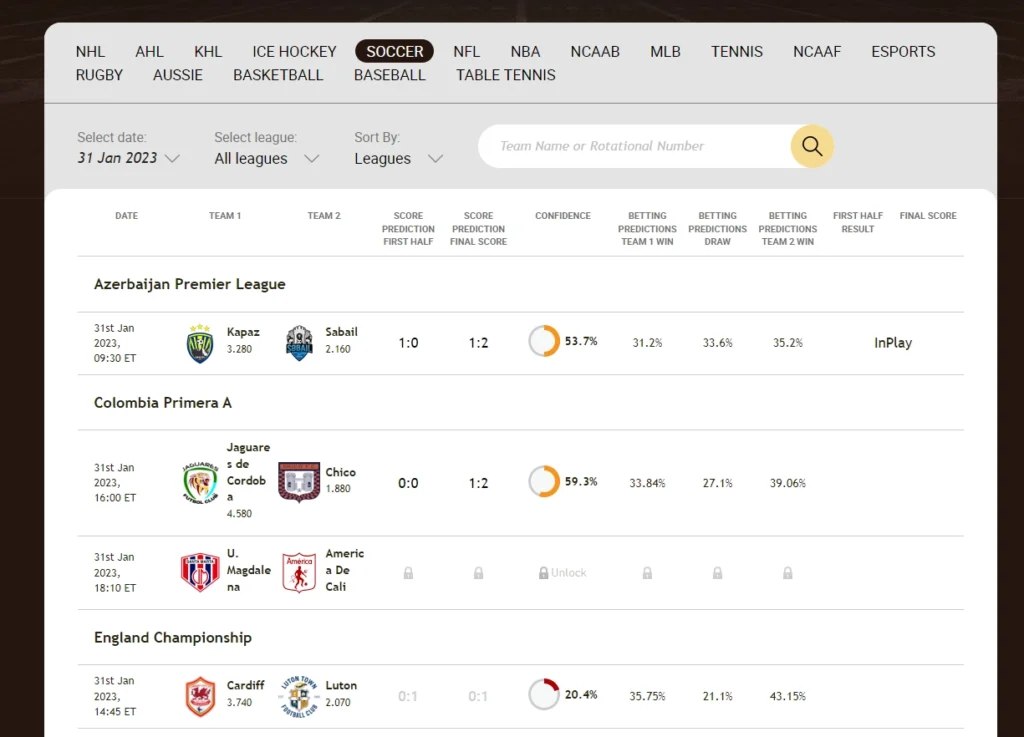 Through its AI-driven analysis, the software offers more accurate predictions for upcoming football events.
With an array of tools supporting various football betting strategies, many customers utilize AI-generated betting notifications.
In my experience, combining ZCode's AI sports prediction software with an odds comparison tool significantly enhances winning probabilities.
Value bet finders, on the other hand, effectively identify overpriced odds by comparing them to the industry standard odds for the same outcome.
Advantages of the ZCode System:
AI-based football prediction software that offers statistics-based picks
A supportive and welcoming community
Great tool for tipsters to back up their predictions
Downsides:
It might seem expensive at the start, but the trial version is enough to prove it's worth
Feel free to try them out with their $7 trial version!
3. BetBurger – In-play AI betting software
One of the biggest advantages of using BetBurger is the ability to spot overpriced betting outcomes on in-play events.
After I used BetBurger for several years I can recommend both their sure betting and value betting service both for beginners and advanced bettors.
Relevant: Is value betting profitable?
Their software is more focused on the odds comparison part and not machine learning and AI.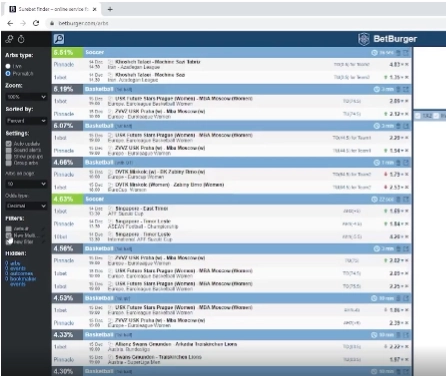 But for us bettors, the possibility of making serious long-term profits is the most important factor.
It does not matter if it comes with the help of an AI football prediction tool or with the help of an odds comparison service.
You can try BetBurger simply by opening a free account and taking advantage of their free version.
Need more info? Check my detailed BetBurger review article and opinion.
4. BetWasp – AI sports betting software for USA
BetWasp is focusing entirely on scanning betting sites from the US and Canada.
BetWasp has AI prediction software similar to the other services mentioned above.
When using a similar tool, you should keep in mind the betting systems they are based on.
We need to know and accept that NO software will offer you 100% accurate predictions.

Their role is to spot betting opportunities that are overpriced.
This way you will harvest the long-term benefits of always placing bets on the wrong odds.
BetWasp is an excellent AI sports betting software that is capable of displaying both these overpriced markets and odds discrepancies between betting sites.
You can try their free version by simply opening an account.
What is an AI sports betting/prediction software?
A sports betting AI software is an algorithm that is capable of analyzing sports event history with the help of a machine to determine the probability of future outcomes.
By doing so, using AI for betting we can spot betting odds and outcomes with a positive expected value.
These artificial intelligence betting predictions incorporate decision-making factors such as team and player performance statistics derived from historical data.
Moreover, with added human input and info, recent injury data, weather conditions, and other relevant data points we can improve the accuracy of the AI betting software's predictive capabilities.
The AI sports betting software endeavours to deliver exceptionally accurate and well-informed betting predictions.
This information about overpriced odds helped me and thousands of bettors gain an unfair advantage against bookies.
Betting on overpriced markets and wrong betting lines with the help of AI betting software is the easiest way to gain long-term profits.
Combining the best AI for sports betting with the systems I mention in my mathematical betting strategies is going is the fastest route to success.
The main goal of these betting tools based on AI is to exclude the biggest disadvantage and weakness of each bettor: our mind.
Focusing entirely on pure data-driven prediction will help us avoid choices based on emotions.
Some AI sports betting software has automated parts for stake management, real-time updates and alerts, and one-click redirection tools for bookies.
How can AI (Artificial Intelligence) be leveraged in sports betting?
1. AI Sports Predictive Modelling:
AI executes machine learning-based sports analyses founded on diverse factors tied to a game or match, such as player and team performance, historical data, and odds differences between bookies.
These AI betting models then display predictions based on your filters.
It's worth noting that an alternative approach, the +EV bet finding strategy, constitutes an even more evolved model (based on odds comparison).
RebelBetting, as one of the most popular betting tools, doesn't utilize statistics to predict the correct odds of a future outcome.
Instead, it capitalizes on bookmakers' efforts.
They define the true/sharp odds for each event and display every bookie with a significant odds discrepancy.
2. Data analysis:
Some AI betting algorithms delve into an extensive pool of historical sports data (over hundreds of thousands of data points).
By comprising player statistics and performance they unveil patterns and trends that ultimately will help us notice bookies that offer wrong prices.
3. Automated betting:
AI sports betting software facilitates the automation of the betting process.
Some of the tools can help you in:
Figuring out the true odds/lines for an outcome
Finding bookies that offer overpriced odds compared to these sharp lines
Apply filters to the searching algorithm to hide certain events, odds ranges, sports
Calculate the right stakes (money management)
Redirect you to the right bookie/event with a single click
Track your bets/results on a single platform.
4. Real-time updates:
AI-based betting services provide real-time updates and alerts on the status of games and matches.
In-play betting is the pro level of successful bettors.
Most of these In-play AI betting tools focus on odds changes, offering opportunities for a dropping odds strategy, and some even include in-play statistics.
Arbitrage betting software is probably the most basic of these tools.
It helps you find odds discrepancies between bookies in real-time.
With this simple AI betting algorithm, you can lock in a guaranteed profit by covering each outcome of a betting market.
How is Artificial Intelligence revolutionizing sports betting?
Artificial intelligence is redefining sports betting by helping both the bettors and the bookies offer more accurate odds.
This race between bettors and bookies is constantly evolving.
The better a party gets in figuring out the true possibility of each outcome, the more profits they can lock in.
Furthermore, AI's real-time monitoring of in-play events and swift spotting of overpriced odds is the present best way to beat the bookies mathematically in the long term.
AI's impact on sports betting can be positive not only for bookies but for wise bettors as well.
Make no mistakes, in most cases, bookies have each resource they need to implement and develop all necessary technology.
But the best thing about AI sports betting software is its constant development.
I've been in this betting industry for many years. Bookies are getting smarter at spotting winning bettors.
But during this time bettors also started developing AI for sports betting, new ways to stay under the radar and spotting new loopholes.
Can machine learning be effectively employed in sports betting?
The ideal application of machine learning in sports betting is by using them in in-play events.
Pre-match betting can seem significantly easier for beginner bettors, but these odds comparison tools and AI betting predictions are more accurate on live events.
We also need to understand that the past performance of AI precision software does not guarantee perfect future results.
Betting software is reliant on data which might not be scanned perfectly all the time.
To achieve consistent long-term success, the optimal approach entails combining different AI sports betting services and strategies.
Do bookmakers use machine learning software?
Most bookies do not have their own AI program to define the correct outcomes.
They are purchasing the prices from odds providers which must leverage machine learning software/tools.
By analyzing copious data, encompassing team and player statistics, injury reports, and weather conditions, machine learning algorithms identify patterns and predict possible outcomes and their statistical probability.
Bookmakers then adjust odds and betting lines to balance wagers on either side and minimize their risk exposure.
Given the volume of incoming bets, bookmakers cannot afford to disregard the opinion of the mass on certain outcomes.
New AI betting technologies can fairly accurately define more accurate odds based on stakes received.
Relevant articles:
FAQ
Can Artificial Intelligence predict sports results?
AI-powered sports betting software can indeed predict the possibility of an outcome with high accuracy. Bookmakers use similar AI prediction tools to create as precise odds and betting lines as possible. AI leverages historical data and present info to employ well-designed algorithms to calculate the statistical likelihood of sports outcomes.
What is AI sports betting software?
AI sports betting software refers to computer algorithms utilizing artificial intelligence (AI) and machine learning software to analyze various sports-related information comprehensively. This enables AI-driven predictions with heightened accuracy.
Which is the best AI for sports betting?
RebelBetting is the best beginner-friendly AI for sports betting on overpriced betting markets. The value betting tool is proven to be capable of helping bettors in achieving long-term profits.
Which is the best AI football prediction software for Live events?
At the moment, BetBurger and BetWasp are the best AI football prediction software based on odds comparison between bookies. They are the most comprehensive AI for sports betting.